Emma Watson, how do we love thee? Let us count the ways.
Remember in September when Emma delivered a killer speech for the launch of the HeForShe Campaign and all but broke the internet? Well, she's done it again (admittedly a bit more under the radar this time). Yesterday morning, Emma spoke on gender equality as the UN Women Global Goodwill Ambassador at the World Economic Forum in Davos. If you haven't caught a video of her speech yet, do yourself a favour and watch it now. We won't try to recap this thing because it's just too damn good to summarize.
Watching Emma speak again on something so important just reminded us how much we love her. Since we'll take any opportunity to sing her praises, we figured we'd take a (somewhat) brief moment to list all the reasons why Ms. Watson is one of our favourite actress/activist/model/style icons out there.
Her speeches on gender equality weren't the first time she's been incredibly eloquent. Our favourite Emma Watson quotation? "I like books that aren't just lovely but that have memories in themselves. Just like playing a song, picking up a book again that has memories can take you back to another place or another time.? Beautiful. (Gratuitous beautiful Emma pic below, just because.) Even from a young age, she's always been unbelievably gif-able. Just try and deny that this classic Hermione slow clap isn't applicable in so many real life situations.
She rocked a pixie cut long before the short hair trend hit Hollywood, reminding us that looking confident and feeling feminine can happen with any hairstyle.
Do you remember the last time Emma had beef with another celeb? Or engaged in a Twitter war? Or how about the time she put another woman down for something she did, said, or wore? Yeah, neither do we.
Emma somehow embodies both a sort of British It girl-ness and a Parisian effortlessness at the same time. We're still figuring out how she does it.
There's no doubt that she'd be a blast at parties, as proven by her mini dance duet with Jimmy Fallon.
Girl's selfie game is strong (the graduation cap and flawless eyebrows make this one our favourite).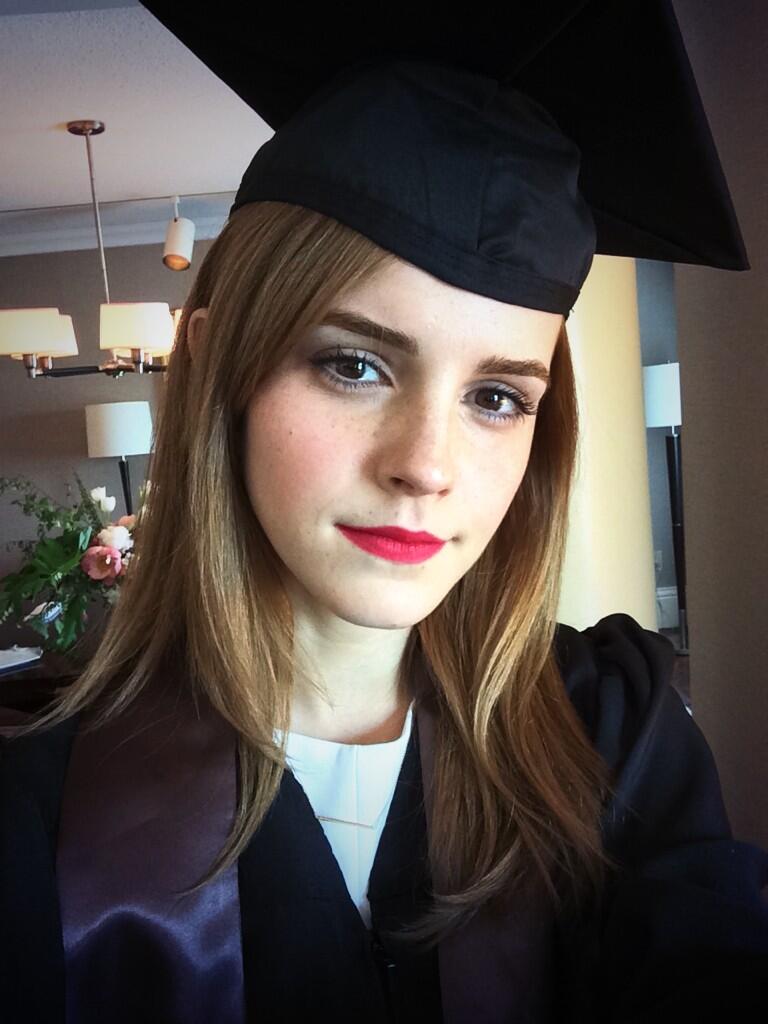 Aside from incredible wit and a sparkling personality, Emma happens to be one of the best dressed celebs out there and can wear a suit better than most guys we know.
Don't ever change, Emma.
Main image via Twitter.