Full disclosure: I've been gettin' into the the holiday spirit since October.
Of course, I'm in Alaska, where the once snow starts coming, it just does not stop until April (if you're lucky). I've tried to stifle it, but Santa and his henchmen do not like being ignored. They've infiltrated my soul.
Since there isn't much to do here besides shop, I've been fortunate enough to get the majority of my gifts purchased already. Here's a quick list of what to get for those that fall on your nice list. The naughty list? That's a whole other story.
$0.01-$10.00
A good book (or three) from thriftbooks.com
This website is magical. Not only do they offer free shipping on orders over $10, but they have tons (and I mean tons) of titles. The books are all gently used, meaning your favorite characters have been shared with another wonderful and well-read human being. Good connections, people.
Some delicious gum that does the world good
Maybe you think gum is a horrible gift idea, but this ish is gourmet and comes with a heartfelt card. In sum: your gift receiver is a horrible person if they don't appreciate the thought behind this gift. Each pack comes in under $2, and there are 7 different causes (like education, homelessness, malaria treatment and clean water) that receive donations for every 7 packs bought. They've donated hundreds of thousands of dollars to these causes to date and they're not stopping anytime soon. Find out more (as well as where to buy it) here.
Fudge (because holiday calories don't count)
Do I actually need to sell you on this one? Just look at it. I mean, there's a fabulous fudge shop on Etsy that offers free shipping and they've amassed 2,000 five-star reviews. Just buy the damn fudge.
$10.01-$15.00
A monogrammed whiskey glass for those of us who are classy tired of people stealing their glasses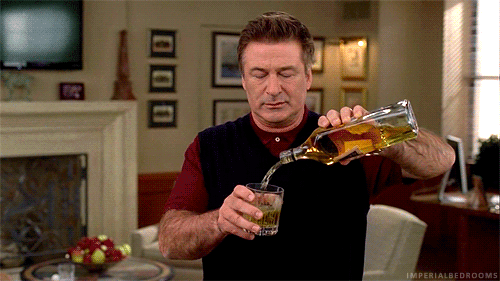 This is a great idea for your friends who love a good glass of the hooch and also love owning something with their names on it. It's equally good as a gift for Dads who will display it proudly and probably put soda or milk in it as well as hooch. Find a great one here.
An acceptance letter to Hogwarts, because love can indeed be bought
Let's be real: HP is one of the best things to happen to our generation and is generally beloved by all. Find or make yourself a lovely frame for the receiver to put this in after they open it/shriek with joy. I can vouch for this specific one, which comes with a ticket on the Hogwarts Express.
$15.01-$25.00
A T-Rex shower head, because you know someone who could die happily upon receiving it
This Jurassic necessity will thrill your friends who a) were born in the 80's or 90's and love Jurassic Park, b) are Ross Geller at heart, and c) have a pulse and would love to horrify their parents when they come for an extended visit and have to use the guest bathroom. Buy it here. Have no regrets.
A good ol' fashioned donation to their favourite hospital or charity
One of my favourites? St. Jude Children's Hospital. It's probably one of the few large charities that gives almost all of their funding to their cause. Here are some great options under $25.00.
Image via Vanity Fair Italia